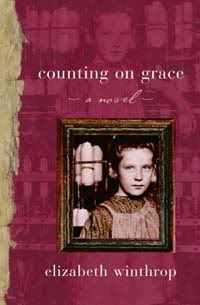 We are reading 'Counting on Grace' by Elizabeth Winthrop this fall in conjunction with Vermont Reads 2007, a one-book community reading program by the Vermont Humanities Council.
The novel is about a 12-year old girl in a Vermont mill town in 1910. At that time in our history, child labor laws were weak and were often ignored, skirted, or just plain broken. Children worked in mills along with their parents, rather than going to school. This is an unflinchingly realistic, ultimately hopeful story of those children and how they used their education to begin the slow move to change the country's laws and views. You can read about the author and the book
here
.
The Salisbury Community School and the Salisbury Free Public Library are teaming up with the Salisbury Historical Society to host some events to talk about this book, Salisbury history and personal family histories.
Dates for those events will be announced soon, but the books are available
now
! Please come check out a copy!